Balayage can be time consuming.
So be prepared to spend at least 3 hours in the salon unless you're just having a simple refresh on your existing balayage.
But if you are a beginner to this awesome colour service, then here is a quick guide to Balayage.
This freehand blonding technique requires skill and patience, your colourist will take their time to expertly blend so as not to leave you with ugly patches and blobs, and due to the open air processing the development time alone can be up to 1 hour, and then theres the toning techniques, so hence a lengthy sit in the salon for the whole process to be complete.
If you don't like warmth then balayage isn't for you, the sweeping technique used in balayage, together with gradual saturation pf the product results in a look of soft gradual blend from darker at the root area to lighter tones towards the ends, this will always leave warmer tones at the point of blend, even if you opt for a cooler tone through the ends. Those insta images you see with a dark root straight into white blonde …. well that is a different colour service and technique all together.
If your thinking of having Balayage, we suggest you book a consultation and bring along some inspiration pictures, this gives you the chance to talk through the kind of results your looking for with your colourist and they can advise on the suitable options for you as well as discussing any alternative services, it may be that your desired look and hair type may be more suited to an ombre, or foilayage technique.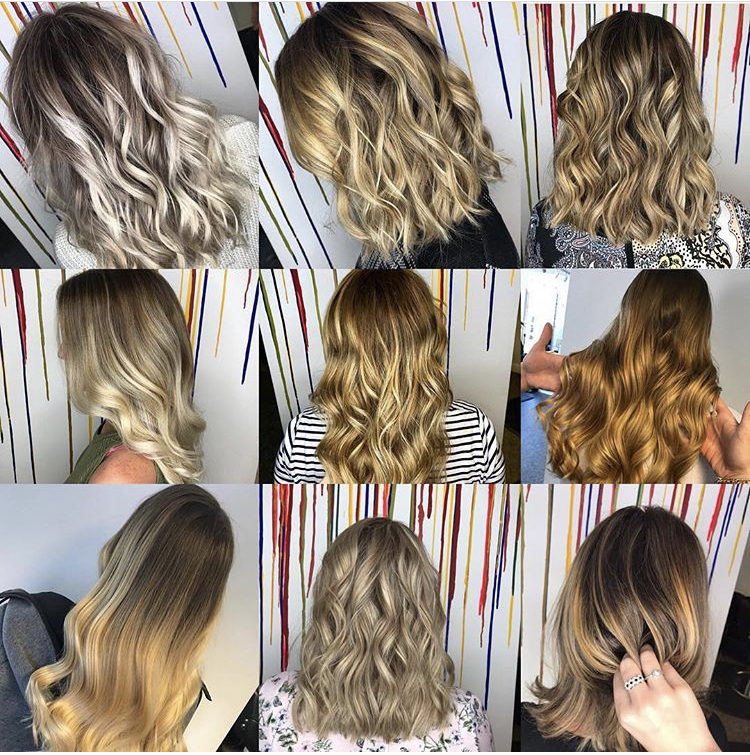 Something else to remember is that Balayage looks awesome on both straight and curly hair, if your inspiration picture is curly and you wear your hair straight, then your balayage effect will look different. The finish on the hair matters, curls will twist dimension into the colour, exposing all the tones more than wearing it straight will.
Lastly the colour options are endless with balayage, you can have beautiful buttery blondes, or gloss over with vibrant reds, it's all in the glossing and toning afterwards, and although its one of the easiest options for a nice blended grow out that would only need touching up every 3 months or so, your toner or gloss will need some up keep, so we at Salon 54 Thirsk recommend Balayage clients to refresh their tone every 4 to 6 weeks, between their full balayage appointments.
And remember, although balayage is a gentle lightening, it's still going to need extra care at home, you'll need to use the products your colourist recommends ensuring great condition and shine is maintained between salon visits.
Happy Balayaging Folks!